Use your GI Bill for Flight School Flight Training
---
At Flex Air Flight School you can use the
GI Bill
to pay for approved flight training programs. You can pay for flight school with the GI Bill subject to the specific limits outlined in this article. You can become a commercial pilot or get education benefits for an airline pilot job or other aviation career. Additional
VR&E flight training
is available with more generous benefits and the
DoD SkillBridge Program
can be used to begin flight training on active duty, with full pay and benefits. Making the most of these benefits can be complicated, but we're here to help!
Post 9/11 GI Bill & Montgomery GI Bill can be used for flight training at Flex Air
We want you to get the most out of your benefits, so prepare for a deep dive in to your options to pay for flight training.
Does GI Bill pay for flight school?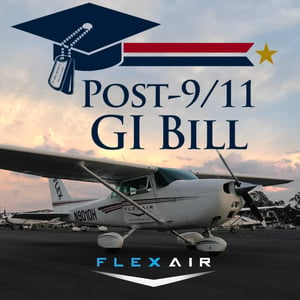 Yes, but only under specific circumstances. The GI Bill pays for flight school subject to the following restrictions: If a veteran has served at least three years on active duty, they have 36 months of Post 9/11 GI Bill entitlement they can use to assist in paying for flight school in only two ways:
By getting advanced flight training including an instrument rating (IR), a multi-engine rating (MEI), a commercial airline pilot certificate or an airline transport certificate (ATP) an FAA approved part 141 vocational flight school like Flex Air, but generally not at a part 61 program.
By getting a private pilot license as part of an accredited four-year college degree program in aviation.
GI Bill Private Pilot License?
The first level of certification for pilots, the private pilot license, is not covered by the GI Bill, except when it is part of an accredited 4-year collegiate program for an aviation or aerospace degree. Theoretically, this policy eliminates applicants attempting to get their private pilot certificate for recreational or social reasons when the PPL will be a terminal certification.
Options to use the GI Bill to pay for flight training.
Option 1: Degree Program. Minimum Cost, Slowest Route to Airline Career
Enroll in a 4-year college aviation program that includes flight training. Normally the VA doesn't cover the cost of your first step in flight training, a Private Pilot License (PPL). But a 4-year collegiate program can offer PPL to you for free by consuming your entire GI Bill in exchange for 12 months of flight training spread out over four years. You'll receive a tax-free Military Housing Allowance (MHA) from the VA during the school year, but not during your summer breaks. Your GI Bill will not have an annual cap on how much flight training it will cover.
Do not choose Flex Air for this option.
Instead, we recommend you build work experience in a non-aviation job field that will earn supplementary income while you're in college.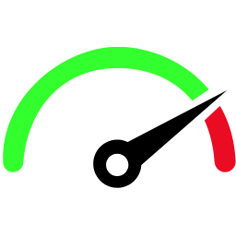 Option 2: Vocational Flight School. Maximum Speed, Some Out of Pocket Costs
Enroll in a 2-year associate or non-degree vocational school program, such as San Diego Miramar College, this will be covered by your GI Bill and will activate your housing allowance. Your first step towards becoming an airline pilot will be to a Private Pilot License (PPL). The GI Bill will not cover the private pilot certificate under this scenario. However, if you use both your GI Bill and VR&E benefits, you'll receive a tax-free Military Housing Allowance (MHA) from the VA. Plus you will earn additional income as a flight instructor in your second year of training. Your GI Bill will only cover the first $15,000 of costs per academic year, but smart use of your VR&E benefit will cover the rest.
SkillBridge is the best first step, if you are eligible. You will need to pay $15,000 - $20,000 for your Private Pilot License (PPL), but all other training can be funded by your VA benefits. At Flex Air, we offer a free scholarships guide, an interest-free payment plan, or a Pilot Pathway Loan that defers all payments until you land your first job as a pilot. If you can afford any out-of-pocket costs, we recommend this route.
---
Let us help you use the GI Bill for Flight Training
---
Be Smart About Using your VA Benefits for Training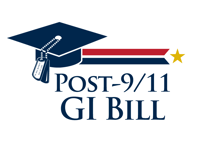 For a typical student, you'll need to plan for two types of out-of-pocket costs. Both can be covered with our SkillBridge Pilot Pathway loan program, which doesn't require any repayments until after you've finished training and landed your first job as a pilot.
Yearly Limit costs.

As of 2023, the VA only reimburses you for $15,075.05 each academic year at a vocational flight school like Flex Air.
Our full training program costs around $90,000 and our alumni have gone on to major airlines like United and American. Other benchmark flight programs you might be interested in here include American Airlines Cadet Academy ($99,400) and United Aviate Academy ($107,650), neither of which take GI Bill benefits. No airline academy offers a SkillBridge program where you'll receive 6 months of full active-duty pay and benefits while you train. Flex Air SkillBridge does.
With Flex Air SkillBridge, since the VA only pays for the first $15k, you'll have to fund $75k. First you'll have to pay for PPL training, then you'll have to pay for the remainder at the end of the year after your GI Bill hits its maximum annual limit.
Our team recommends the following options:
Flight School Loans are available. You can take out a Pilot Pathway loan for up to $100k, which doesn't require full payments until two years after SkillBridge, when your progress should make you eligible for an airline pilot job making $95k+ per year.

Use VR&E plus your GI Bill. If you qualify for a disability rating of 20% or more, you can use your VR&E benefit to cover flight training with no annual limits. While you are on VR&E, you'll also receive a tax-free Military Housing Allowance benefit of $1,905 per month at our OJC base (2023 rates).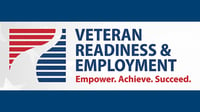 More advice specifically about VR&E for flight training.
For full details on how to use your GI Bill and VR&E for flight training, we can only provide advice. Your VA counselor is the definitive source of benefits information... but you need to come to that conversation armed with knowledge and a plan.
Flex Air is a Department of Defense SkillBridge flight school
Learn how you can use SkillBridge to unlock your GI Bill and VR&E flight training benefits while still on active duty.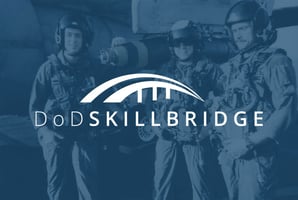 SkillBridge is your first step in flight training.
We've designed our SkillBridge program to be a great first step to help you get started. After our San Diego SkillBridge program, you can enroll in the
San Diego Miramar College Aviation Operations Program
to continue flight training at Flex Air or any flight school in San Diego. In Kansas, you could enroll in the
Purdue Global
program and we offer guaranteed enrollment into our VA-funded flight training program at the Johnson County Executive Airport south of Kansas City. Or, you can transfer to another GI Bill flight school that we'll help you find based on your preferences. The choice is yours. Learn more about our
SkillBridge Aviation
program, join a
monthly SkillBridge webinar
, or watch a recording right of a previous
SkillBridge webinar
right now.
Your out-of-pocket costs depend on your benefit level and how smart you are about using your GI Bill and VR&E benefits.
FILE A SMART CLAIM.
---
Let us help you with Flight Training VA Benefits
1. What is the GI Bill and How Can It Benefit Me?
The GI Bill, managed by the Department of Veterans Affairs (VA), offers education benefits for veterans, service members, and their families. These benefits can be used for various educational programs, including flight training. By leveraging the GI Bill, eligible individuals can significantly reduce the cost of training and move closer to their aviation aspirations.
2. Does the VA Cover Flight Training?
Yes, the VA does provide funding for flight training under specific circumstances. This includes the Post-9/11 GI Bill® which covers both vocational flight training and degree programs that consist of flight training. However, the type of training and the amount covered will depend on factors like the program and type of school attended.
3. How to Choose the Right Flight School?
When considering flight training, it's essential to ensure your chosen flight school is approved by the VA. There are two primary types of flight schools: FAA Part 141 certified school and stand-alone Part 141 pilot school. Depending on the school, the GI Bill can cover flight training at a public or private institution, although the benefits might differ.
4. What's the Montgomery GI Bill and How Is It Different?
The Montgomery GI Bill is another VA education benefit program, distinct from the Post-9/11 GI Bill. While both can be used for flight training, the Montgomery GI Bill might have different requirements and benefits. Veterans should weigh both options to determine the best fit for their flight training or a bachelor's degree aspirations.
5. Can I Pursue an ATP with the GI Bill?
Absolutely! With the GI Bill, veterans can pursue the Airline Transport Pilot (ATP) certificate. This is an essential step for those looking to become airline pilots. Funding for ATP flight training is available, but there are specific requirements and limits on what the GI Bill will cover.
6. What About Vocational Flight Schools?
Attending a vocational flight school is an option under the GI Bill. These are typically non-college degree programs that offer specific flight training. As long as the vocational flight school is VA-approved, the GI Bill can be used. However, benefits might vary compared to degree-granting institutions.
7. How Much Will the GI Bill Pay for Flight Training?
The amount the GI Bill will cover depends on factors like the type of benefit used, the training program, and the institution. In some cases, the GI Bill can pay for the complete training, while in others, it might cover a portion. It's crucial to understand the net cost of training after GI Bill benefits are applied.
8. Is There a Limit to Flight Training Benefits?
Yes, there is a limit to the GI Bill benefits for flight training. Each benefit type has its own cap, often described as "per academic year" limits. It's essential to know these limits before starting flight training to avoid unexpected expenses.
9. What Are the Requirements to Use the GI Bill for Flight Training?
Before using the GI Bill for flight training, there are several requirements to meet. This includes determining eligibility for GI Bill benefits, choosing an approved flight program, and meeting any other prerequisites set by the VA or the flight school.
10. Becoming an Airline Pilot with GI Bill Benefits.
For those aspiring to become airline pilots, the GI Bill is an invaluable resource. Not only can it help cover the cost of tuition, but it can also pave the way for advanced certifications and ratings. When paired with dedication and hard work, the GI Bill can make the path to becoming an airline pilot more accessible and affordable.
---
Key Takeaways:
The GI Bill offers education benefits, including flight training, for eligible veterans and service members.
The VA does cover flight training, but the extent of coverage depends on the type of training and school.
Both FAA Part 141 certified schools and stand-alone Part 141 pilot schools can be considered.
The Montgomery GI Bill provides another option for flight training benefits.
Vocational flight schools are also an option under the GI Bill.
Always understand the costs and how much the GI Bill will cover before embarking on training.
Becoming an airline pilot with the help of the GI Bill is a feasible and rewarding journey.