Commercial Pilot Gateway
Airline careers for Veterans, no flight experience required.
Learn more about the Flex Air SkillBridge Program
Use SkillBridge to Start your Training While on Active Duty.
Finish your flight training using your GI Bill, VR&E, or student loan funding.
Flex Air's SkillBridge Commercial Pilot Gateway trains you to become an airline pilot while you draw full active duty pay and benefits. Any rank, rating, or MOS is eligible for pilot training, no prior flight hours or college degree required. Experienced military pilots can use SkillBridge to pursue advanced ratings and build flight time at Flex Air.
Any SkillBridge program length is eligible, from 180 days to 30 days.
Start your 12-month pilot training program with SkillBridge and draw full active duty pay, BAH, and benefits for up to 6 months.
Using SkillBridge to complete your Pilot Pilot License (PPL) unlocks GI Bill and VR&E benefits for advanced pilot training.
Instructor internships available for military fixed-wing pilots.
Rotary Transition Program (RTP) available for military helicopter pilots.
Includes job placement, career planning, and mentorship by veterans for veterans.
Funding options include GI Bill, VR&E, scholarships, tuition assistance, credentialing assistance, and loans.
Our award-winning mentorship team has launched over 100 airline careers for veterans since 2018.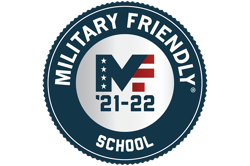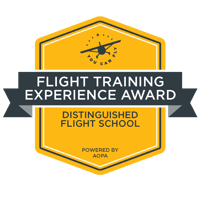 Whether you plan to participate in one of Flex Air's programs or not, I highly recommend every transitioning military veteran allocate an hour of their time to speak with Paul about their life plans. I guarantee you will not be disappointed in what he has to say. He is a phenomenal advisor that gets "it" because he has been in our shoes.
Brandon McRay Lt Col, US Air Force Reserve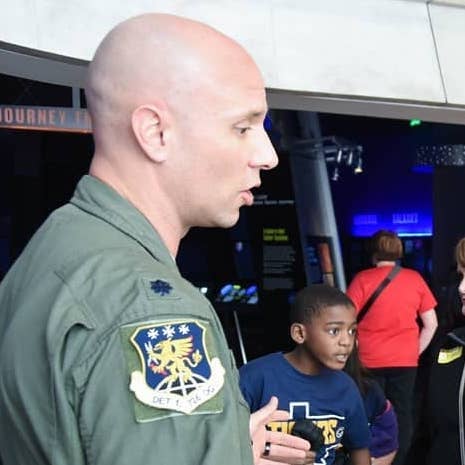 A military transition is a big step with high stakes.
Flex Air has a 100% career placement record for every student since 2018.
We offer a safe harbor for value discovery, goal setting, and learning soft skills.
Our SkillBridge flight programming includes a career coaching track. These coaching, mentorship, and career placement services are and always will be donated to Veterans at no cost during SkillBridge. Follow-on coaching and pilot career placement services are also available to all Flex Air SkillBridge alumni.
This is the most important part of our programming. We offer a safe harbor and decision space for guided career planning with connections to our airline recruiter network. Your work / family / life balance has likely taken a back seat while on active duty. Flex Air SkillBridge is meant to help you recalibrate for personal fulfillment and professional success. We've helped transition over 100 veterans to civilian aviation careers since our founding.
Join our Aviation SkillBridge Guidance Service
Need SkillBridge branch specific application help?
Updated with the latest NAVADMIN.
Read the latest SkillBridge Navy guidance for Navy Service Members
Updated Navy SkillBridge Package List with links to instructions and documents
How Marines can apply for SkillBridge USMC

A

USMC

SkillBridge Package Checklist
How USAF member can apply for SkillBridge USMC
Army SkillBridge
Coming Soon
Need more SkillBridge information?
Frequently asked questions (FAQs):
Who is eligible for Flex Air SkillBridge?
Any active-duty servicemember can participate with approval from their chain of command. Veterans already discharged or retired from active duty and their spouses are also eligible.
How does the whole process work?
Your chain of command has to approve you to participate. Then you'll attend flight training for up to 6 months drawing full pay and housing allowance until you separate from active duty. After that, you'll continue training for 6 additional months as a civilian. Then you'll work as a paid flight instructor for 12-18 months. After that, you'll be hired as a corporate pilot or regional airline pilot.
How do I apply?
Servicemembers need to receive written authorization from their chain of command. Click on the Request Information button above and we'll send you further instructions.
How long is the program?
SkillBridge allows you to receive full active-duty pay and benefits for up to 6 months while you train to become a commercial airline pilot. The full career pilot training program is 12 months long. This makes SkillBridge a great first step in your training.
When can I start training?
We prefer that new SkillBridge trainees report on the first Monday in March, June, September, and December in groups for mutual support. SkillBridge trainees who can't make those dates work can still check in as an individual flight training student and wait to start mentorship sessions when the next cohort checks in.
Where will I train?
Our bases are at MYF in San Diego, CA, MHK in Manhattan, KS, and OJC in Olathe, KS. Advanced training beyond PPL and IR are offered in KS only. GI Bill, and VR&E programs are offered at OJC only. Trainees who start in San Diego will move to Kansas for 6 months to finish training, then relocate to a base of their choice for their first job as a pilot. Student housing is available at our Kansas location.
Are there out of pocket costs?
Yes. Your first step in flight training is the Private Pilot License (PPL), which is not covered by the GI Bill or VR&E. For details on our full program costs, click the Request Information button above.
How much does the program cost?
Click on the Information Request button above and we'll send you information on program costs.
Can I use my GI Bill or VR&E benefits?
Yes. Using SkillBridge to complete your Private Pilot License (PPL) unlocks your VA benefits for advanced training, at our Olathe, KS location (OJC airport).
What other funding options are available?
Servicemembers who are eligible for Tuition Assistance or Credentialing Assistance can use those benefits in SkillBridge. We offer loans and payment programs. Scholarships are also available.
How do I get my first job as a pilot after SkillBridge?
You will be eligible for hire at Flex Air or one of our partner flight schools. Your first job after training will be as a Certificated Flight Instructor, building flight hours for 12-18 months. After that, you'll be eligible for jobs as a corporate or regional airline pilot. We offer career placement services to every SkillBridge trainee for 4 years after graduation.
More Resources for Transitioning Servicemembers:
Resources for all Veterans
Readings and exercises can help you discover your personal career goals and values while developing the soft skills you'll need for success.
Rotor Transition Program (RTP)
Military helicopter pilots can transition directly into airline careers. Flex Air's RTP training is a complement to SkillBridge for rotary wing pilots.