Increases in Airline Pilot Pay
---
The median annual earnings for airline pilots in the US was $202,180 as of May 2021, but since then the pilot shortage has led to significant increases in pilot compensation across the industry. Here's a summary of the recent changes in airline pilot salaries and compensation at the largest us airlines in just the last year.
---
Delta Airlines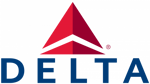 Delta Air Lines pilots approved a new contract that includes a 34% raise over four years. The contract won support from 78% of pilots. The new four-year contract includes an 18% raise on the date of signing, followed by a 5% increase the next year, and 4% raises in 2025 and 2026.
---
United Airlines
United Airlines and its pilots' union agreed to a preliminary labor deal that includes pay increases of as much as 40.2% over four years. The deal makes United's aviators the latest from a major airline to reach an agreement for higher wages amid the post-pandemic travel boom. The agreement is worth about $10 billion and includes improvements like overtime pay, holiday pay, and scheduling.
---
Alaska Airlines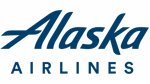 Alaska Airlines and the union representing its pilots reached an agreement on a contract that will raise pilot pay by up to 40% over four years. The deal reflects the leverage enjoyed by labor groups, especially pilots, as airline revenue soars on the strong recovery in travel. The Air Line Pilots Association said the agreement, which is subject to a ratification vote, would put Alaska pilots on par with counterparts at Delta Air Lines, who approved a pay-raising deal earlier this year.
---
Frontier Airlines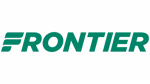 Frontier Airlines and its pilots' union ratified a new contract that includes a 53% raise over five years. The contract also includes substantial increases in retirement benefits and job security. The union valued the agreement at about $1 billion and said it would end years of contentious negotiations with the low-cost carrier.
---
JetBlue Airways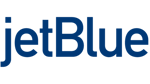 JetBlue Airways and its pilots' union agreed to a new contract that includes a 30% raise over six years. The contract also includes improvements in work rules, quality of life, and career progression. The union said the agreement would make JetBlue pilots among the highest paid in the industry and would enhance their job satisfaction and retention.
---
Regionals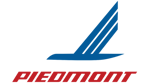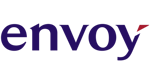 Two American Airlines-owned regional carriers, Piedmont and Envoy, will hike pilot pay by 50% through the end of August 2024. This increase will make these regional airlines pilots the highest paid in the country, ramping up pressure on other carriers to follow suit.
---
Learn more about becoming an airline pilot.
If you are interested in a career as an airline pilot, Flex Air has an accelerated career pilot training program.