Five steps to becoming a pilot at United
Becoming a pilot for a major airline like United is a great career choice. Here are five steps you can take to increase your chances of reaching that goal.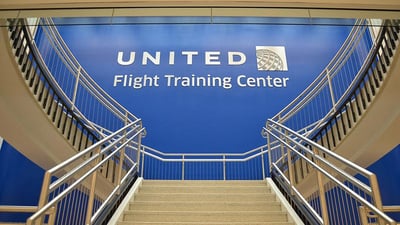 Get your private pilot's license (PPL). Obvious but true! Before you can even think about becoming a commercial pilot, you'll need to earn your PPL. This involves completing a certain number of flight hours, and passing a written and practical test. Be sure to get an FAA Class 1 Medical up front, so you won't have any surprises later in training.

Earn your instrument rating (IR), commercial pilot's license (CPL), and certified flight instructor (CFI) ratings. These all involve passing written and practical tests, as well as meeting other requirements set by the Federal Aviation Administration (FAA).

Build time as a CFI. One of the most important steps in becoming a pilot is building flight time. Building time as a flight instructor is a great way to gain experience and exposure to the industry, as well as to make connections that may help you in the future.

Land a job at a regional airline, where you'll receive your first type rating and get an Airline Transport Pilot (ATP) certificate. In order to fly for a major airline, you'll need to have an ATP certificate. This requires passing a written and practical test, as well as building a certain amount of flight time and experience at a regional.

Apply to United. With your ATP certificate in hand, you can start applying to airlines like United. Be sure to tailor your resume and cover letter to the airline and position you're applying for, and be prepared to go through a rigorous interview process.
It's important to keep in mind that becoming a pilot for a major airline like United is a competitive process and may take several years.
With hard work and determination, you can increase your chances of reaching your goal. Building time at a regional airline is a great step in the right direction, but don't forget that you need to keep building your network and interview skills. Every pilot who meets United's minimum flight time and experience requirements is eligible for hire. But who will rise to the top of the pile of resumes and receive a coveted invitation to an interview? You'll need networking and soft skills just to get the invitation.
This is why the Flex Air Pilot Pathway program starts Day 1 of training with a practice interview and a personality assessment test just like the one the majors use. If you want that job at United, your flight school needs to teach you how to land the plane and land the interview!
Good luck on your journey to becoming a pilot for United!